A message from your instructor:
WHAT'S INCLUDED
The MC Barber System is broken into 4 extensive modules covering scissoring, razor, clippers, styling/blow drying, as well as tools and equipment knowledge.
No matter what stage you're in, this course is for you!
Here's how you'll benefit:
Absolute beginners:
Learn how to barber utilizing proper technique and muscle function
No matter what age or barbering background, a thorough breakdown of techniques and concepts makes learning accessible and digestible
By beginning your journey with the fundamental barbering techniques, you'll be able to adapt and develop subsequent styles of barbering
Having an instructor that guides you with 20+ years of experience instills confidence for immediate progress
Novice & Intermediates:
Implement MC Barber tendencies to your current barbering repertoire with ease
Build off of your foundations in order to progress and reach advanced levels of barbering
Improve techniques and form to enhance barbering skills
Advanced:
Learn how to design lessons and create unique digestible skills
Learn advanced variations of basic techniques to continually add complex layers to existing techniques

Fine tune your technique for ultimate precision and expand existing skills
Current & Aspiring Instructors:
Learn proper vocabulary, terminology and teaching methods with the MC Barber System
Utilize the course structure and chapters as a blueprint for lesson plans
Supplementary resources will further advance your knowledge as an instructor


 Reviews On Your Instructor:
GIVE THE GIFT OF MCBARBER SYSTEM
Do you know someone that wants to learn how to cut hair? Or someone looking to perfect their barber skills? Or even a barber that wants to start instructing? Then this course would be an amazing gift!
If you would like to gift this course to someone, then you can use the recipient's name and email address to enroll. This allows you to purchase the course but the recipient will receive the link to confirm their account and access the course!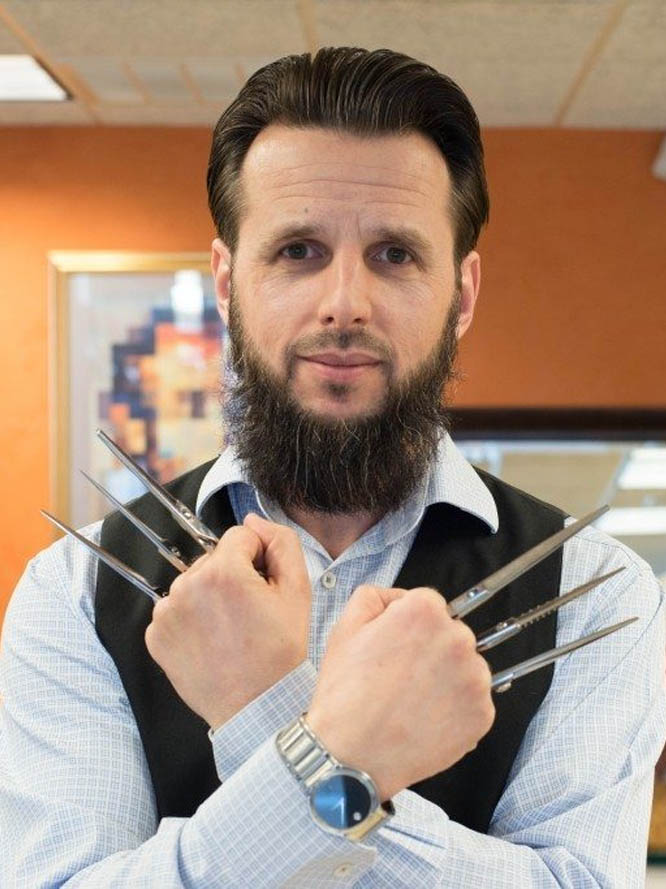 Hi, I'm Mehran Cecunianin
MC decided to go into cosmetology/barbering as well as work full time in his uncles restaurant. Between school and work he would spend 80 hours of his weeks working hard to better his life. After completing school he was fortunate enough to be an assistant to a Paul Mitchell international educator, Anthony Quatropan. Also MC was fortunate enough to work and be taught by the US Champion's in mens hair styling from the 70's Tito Tata and Peter Labela. As well as the world champion in 1984 and current coach for US international Mens Hairstyling team, Andrea Turisi. In 2003 he successfully opened up his first Barber shop "MC Barber" which lead him to become a very successful barber. In the early 2000's Mc was blessed with 3 kids Adelisa, Hamza, and Ismael.In 2012 MC started competing in barbering competitions.
Winning his first 1st place in the New England Barbers Association. Since 2012 MC has won around a dozen competitions, winning 1st place in the CT Barber Expo two years in a row (2015-2016). The early stages of MC's life made him into what he is today. Hard Working, Passionate, and a family loving person.

Check your inbox to confirm your subscription